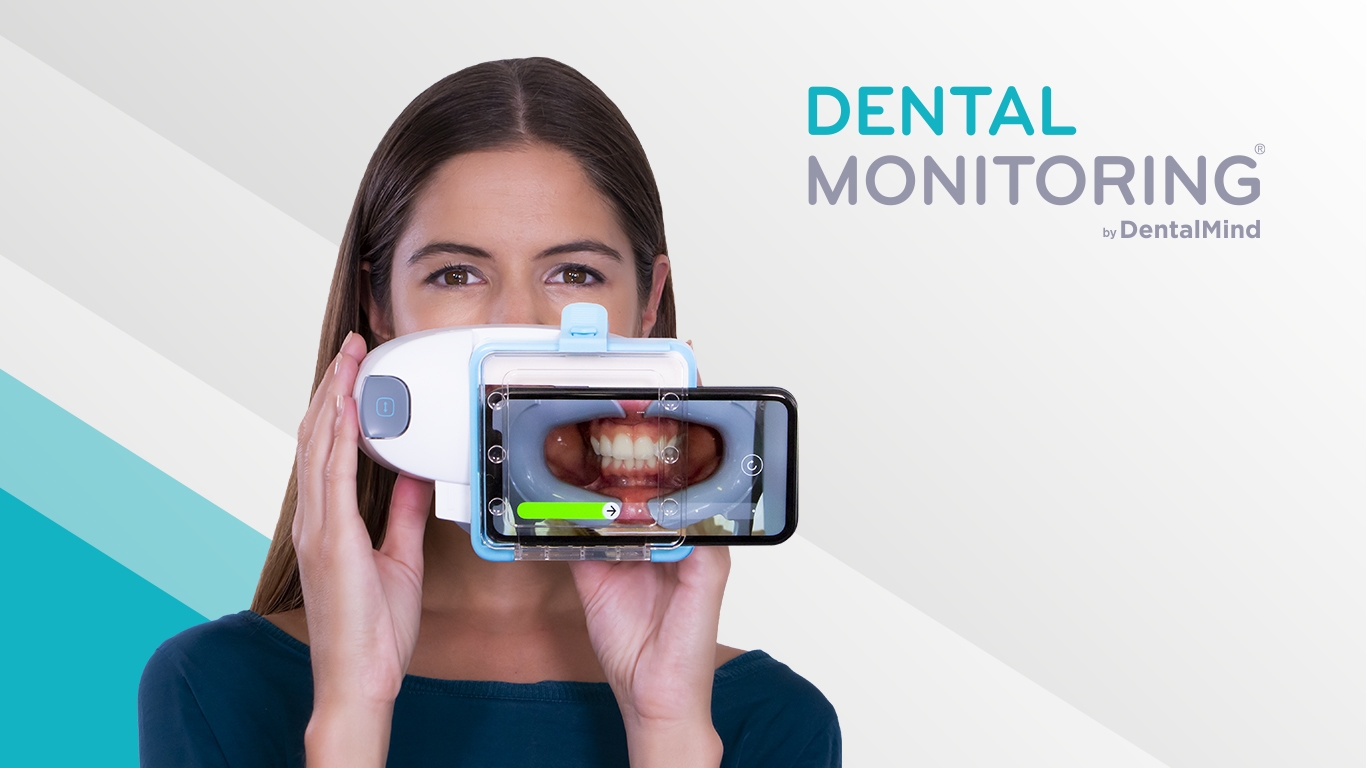 Included with all Invisalign Treatments!  Scan your photos to Dr. Mo using a scan box and your smart phone every 3 to 7 days.
Dental monitoring allows Dr.Mo to efficiently let you know when it is time to change to your next trays.
Added benefits of virtual dental monitoring are:
No guessing about whether you are ready for your next tray/stage.
More efficient treatment, minimizing the overall length of treatment.
Direct portal access to communicate with Dr. Mo  directly through the app
 Compare your Pre and progress photos instantly
When treatment is started, you will be given a scan box and cheek retractors. Using these tools you can easily scan weekly for an efficient and effective virtual check up weekly. All of this can be done from home. It's safe and secure and results are being seen while maintaining a low COVID risk. We still need to see you for an in person check ups, however they are approximately every 12 weeks instead of monthly.
If you are interested in enhancing your smile, contact us today!